Growing Camellias
Camellias grow well in most conditions and provide quality blooms of varying sizes, shapes, and colour.
A Camellia Guide lists those camellias that produce the best results, and identifies those that are available from two nurseries.
Click on to the link below.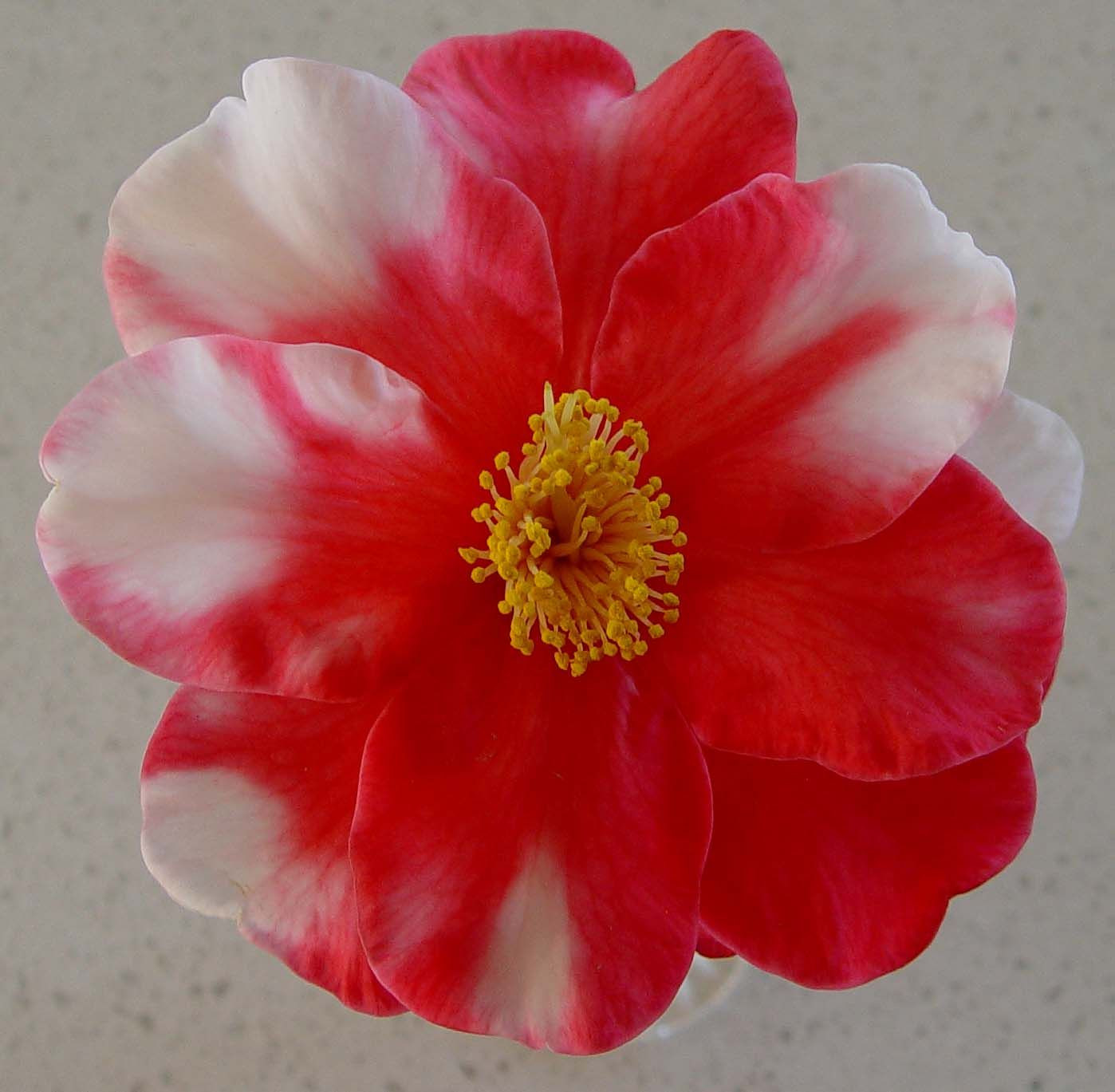 Reticulata Frank Houser Variegated
Growing and Showing Camellias
Hints on how to grow and show camellias is in Harvey Howard's publication "Growing and Showing Camellias".
Howard is one of our most experienced members and consistently grows magnificent blooms and over the years
has won many prizes at our annual shows including 12 Champion Blooms of the Show spread since 1998.
If you follow his advice you too will grow healthy camellias and if you are interested in showing your blooms
you too could be a winner.
Click on
New Zealand Raised Camellias

The registration list for New Zealand Raised Camellias is now available.
Click on the link below
New Zealand Registrations.

If you have raised a new variety of camellia you can register it.
The registration form for new varieties can be downloaded.
Registration Form for New Zealand Registrations
Propagation Methods
New plants can be done at home. Here are 2 methods that you could use.



For more details on the growing of camellias contact the local Branch Secretary
who will be able to assist you.

Judging Camellias
The New Zealand Camellia Society has annual shows in different locations each year.
If you are interested in becoming a judge click on the link below
Judging