NZ Camellia Society
KAPITI, WAIKANAE 2020
63RD NATIONAL CAMELLIA SHOW AND CONVENTION
FRIDAY 21 TO MONDAY 23 AUGUST


Kapiti's estuary which leads to the sea and beyond to Kapiti Island
SHOW SATURDAY 22 AUGUST
The Kapiti Branch, based in Waikanane, is hosting the event with the show being held in the Waikanae War Memorial Hall, 3-5 Pehi Kupa Street which is to the east of the city centre, across the railway lines, first street to the left which will lead directly to the hall.
All blooms will be judged from 9.00 am until 12 midday The show will open at 12.30 pm and close at 4.43 pm. Everyone is invited to attend to view up to 1,000 magnificent blooms of different sizes, shapes and colours.
Whanganui's 2019 National Show had many magnificent blooms and they all produced a spectacular sea of colo in their varying species, sizes and shapes

The blooms in all their glory at Whanganui's 2019 National Show
A "Top Table" will display all the outstanding winning blooms in their classes which have been awarded up to 31 Trophies and their certificates including the Champion Bloom of the Show and the Best Novice Bloom along with their trophies and certificates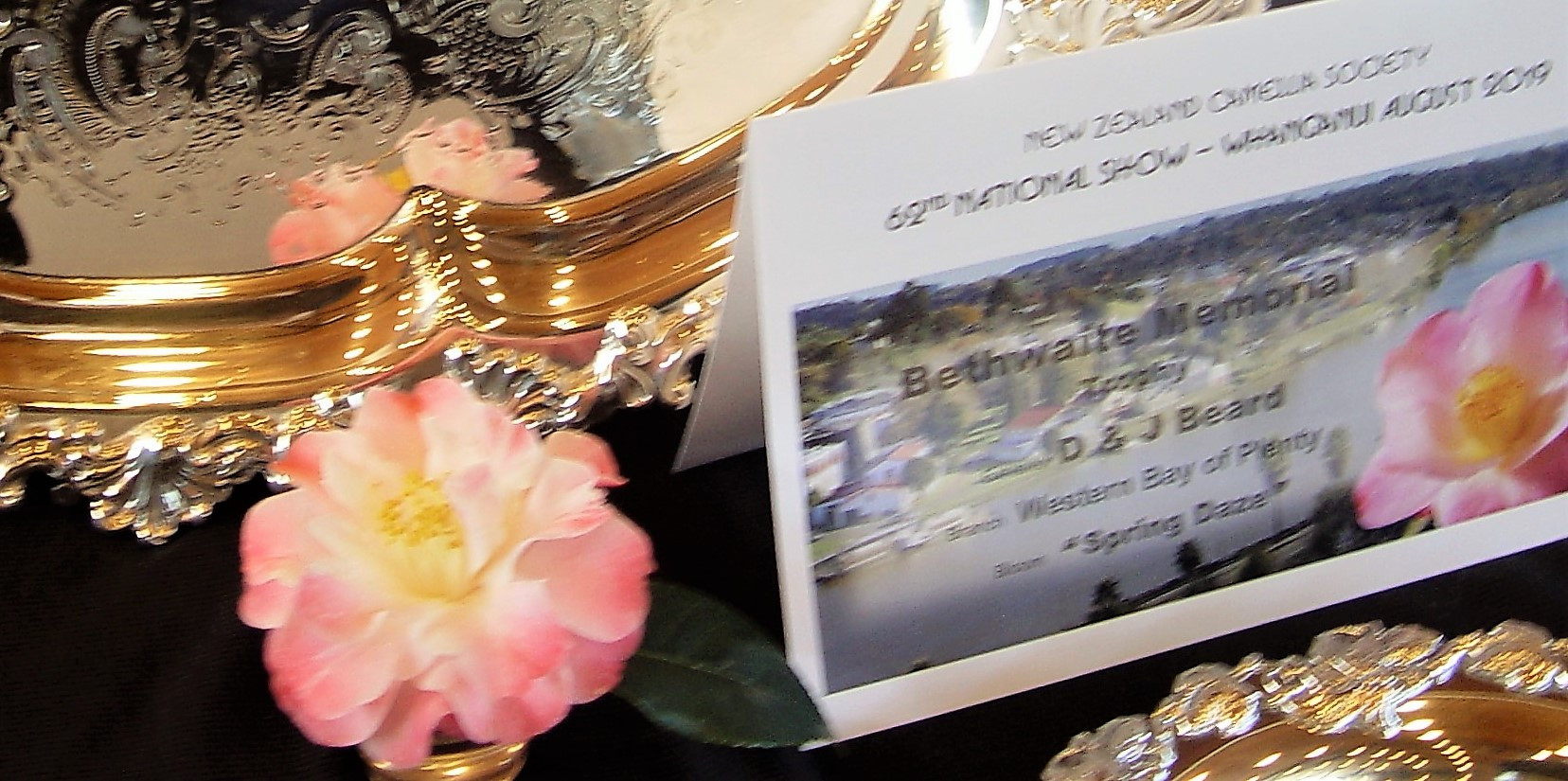 Whanganui's 2019 National Show Champion Bloom, an outstanding Hybrid
Spring Daze by Derek and Jenny Beard, Western Bay of Plenty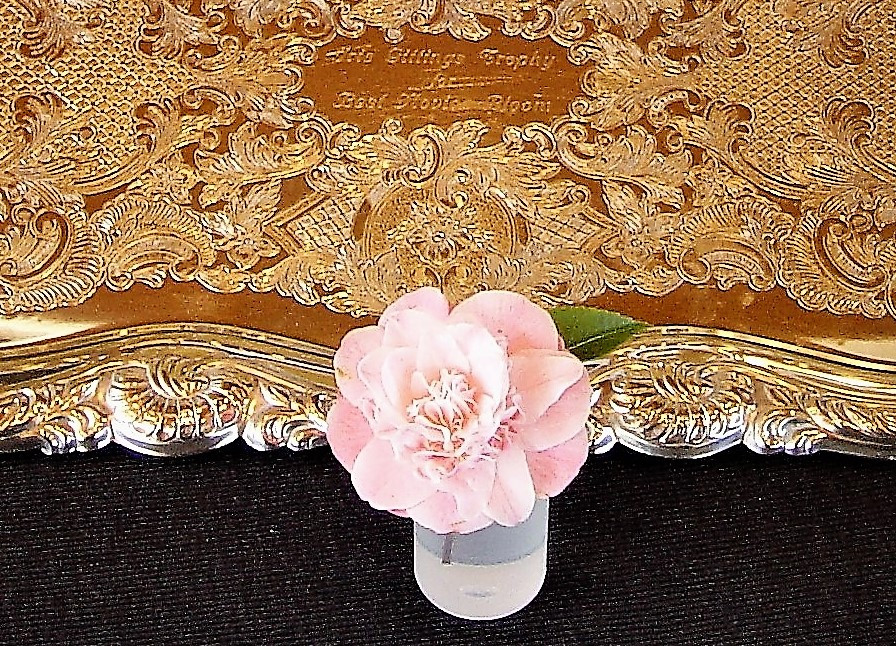 Also from Whanganui's show the Best Noice Bloom, an outstanding
Hybrid Sweet Emily Kate by Margaret Monks, Kapiti
There will be up to 20 excellent Honour's Blooms with their certificates for those that just missed out on higher awards.
FRIDAY AND SATURDAY SETTING UP AND
ENTERING BLOOMS
The hall will be set up during Friday morning and early afternoon. Both members who are eligible and non-members, in particular, are invited to bring your blooms from your garden and enter them in the Novice Classes.
This may be done on Friday from 4.00 pm to 8.00 pm and on Saturday from 7.00 am until 8.30 am.
For single blooms, the classes will be in colours of White, Pink, and Red and also Variegated of any species. shape and size. And there will be two classes for groups of three blooms of the same variety or three different varieties.
Name your blooms if you can, but it is not a requirement to do so. Assistance will be available to enter your blooms. You may win a prize.
National Show