2018 NZ Camellia Society National Show Raffle Results
1st Prize: : Petrea Wilson, Auckland Ticket No. 2032
2nd Prize: Ibby Alzarahni , New Plymouth Ticket No. 3419
3rd Prize: B & J Fergusson, Whangarei Ticket No. 1601
4th Prize: Robyn Bublitz, New Plymouth Ticket No. 2283
5th Prize M.C.Murphy, Gisborne Ticket No. 1022
6th Prize: Janice Shayler, Whangarei Ticket No. 1508
7th Prize: Sarah Woods, Waitara Ticket No. 2844
8th Prize: Anne Clarkson, Whangarei Ticket No. 1538
9th Prize: Jenny McKenzie, Masterton Ticket No. 2200
10th Prize: Trish Reid, Feilding Ticket No. 3199
11th Prize: Margaret Scott, Oakura Ticket No. 2968
12th Prize: Rachael Henderson, Oakura Ticket No. 2962
National Show 2018
Quality Hotel Plymouth International, New Plymouth,
12 midday to 5.00 pm Saturday 18 August.
The show was huge success with just under 900 blooms on display. Not withstanding the adverse weather leading up to the event there were many outstanding blooms in their different classes. In their different shapes, sizes and colours they presented a great display.
The Champion Bloom of the Show was won by Derek and Jenny Beard, Western Bay of Plenty, with an outstanding Hybrid, named Jamie, a vivid red, of medium size, and was registered in Australia.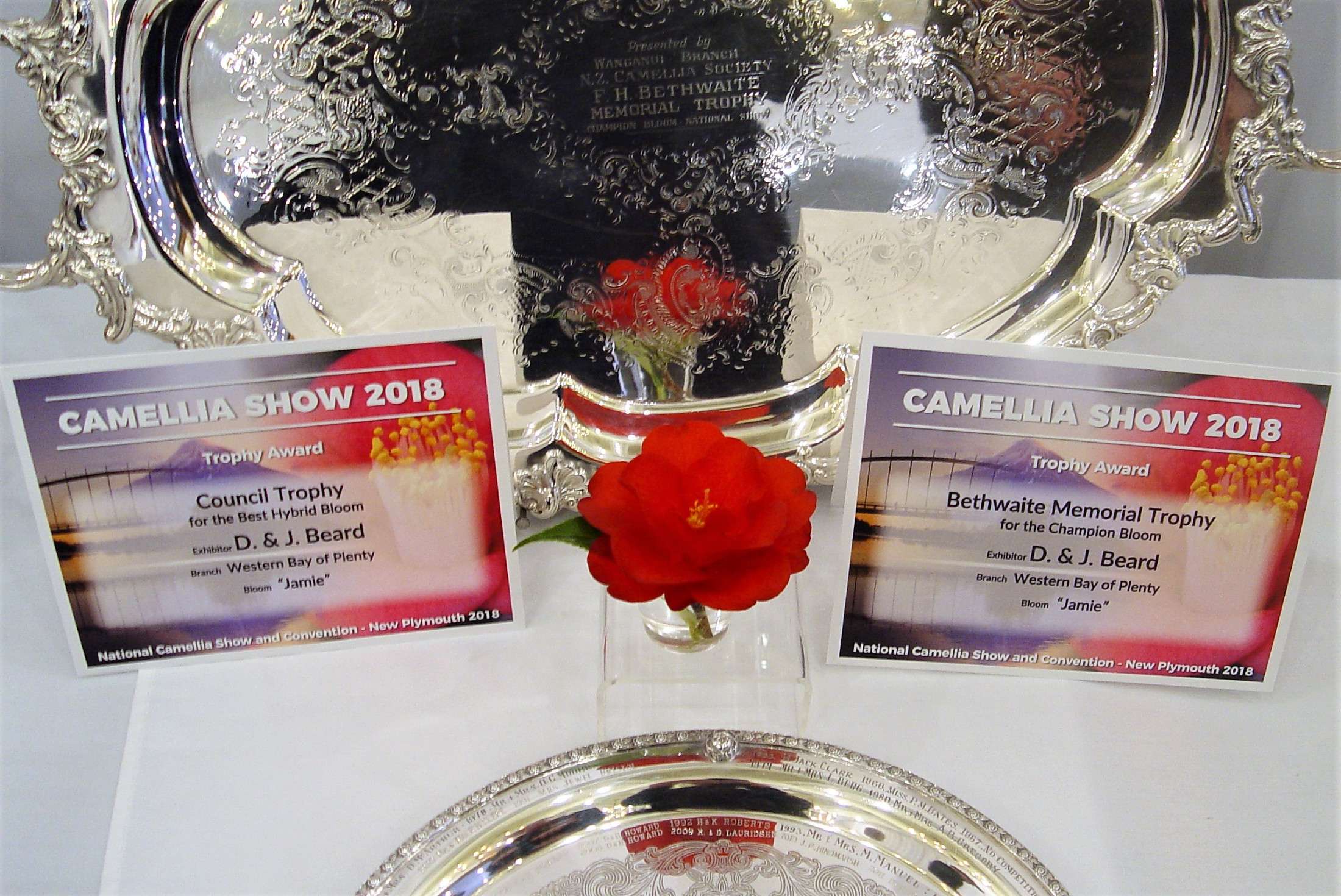 The Champion Bloom of the Show and also the Best Hybrid Bloom with Jamie
Derek and Jenny won a total of ten first places in different classes including trophies and certificates, as well as four seconds, and one third. They are congratulated on tose outstanding achievements, and two other examples follow.
The best three different blooms of Australian Origin

The best bloom of NZ Origin with Peggy Burton
The Best Novice Class bloom was an oustanding Red Bloom (Patricia Bates) registered in NZ won by Alan Inch from North Taranaki.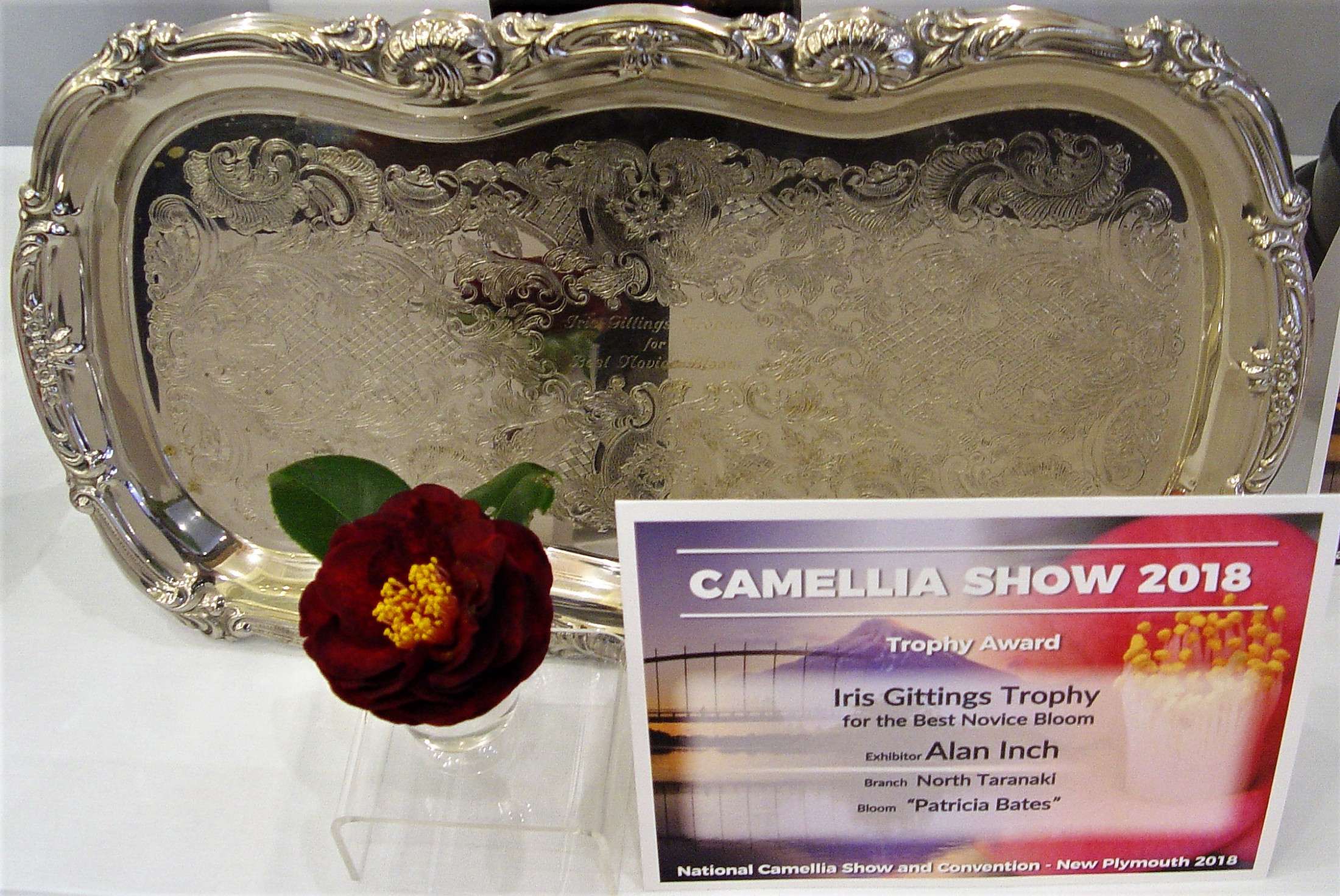 Patrica Bates along with the Trophy and Cerificate
Alan won a total of five firsts, two seconds and a third in different classes in the Novice Classes. Congratulations go to Alan on his well deserved achievements.
The best miniture bloom was a Japonica named Runt registered in the USA, won by Neil Ingram from North Taranaki.

Runt with its Trophy and Certificate
Neil won a total of fives frists in different classes and one second. Well done Neil on those acheievements.
National Show