Reticulata Frank Houser Variegated
K

apiti Branch Waikanae
Branch Executive
Branch President
Lesley Gillespie
39 Kohekohe Road, Waikanae 5036
Ph: 021960294
Email: [email protected]
Secretary
Margaret Monks
35 Horopito Road, WAIKANAE 5036
Ph: 04 902 4797
Email: [email protected]
Branch Programme
Introduction
All Branch meetings will be on Monday afternoons at 2.00 pm

at the Presbyterian
Church Centre Hall, 43 Ngaio Road, Waikanae, unless otherwise stated.
Programme
1.30pm to 1.55pm In-house competition: Camellias any variety Non-members
are cordially invited to attend and if they have camellias in their garden they are
encouraged to bring their blooms of any colour and variety from their garden and
enter them in the Novice Class. There will be a member available to assist
2.00pm to 2.25pm All classes will be judged, and winning blooms will be awarded
1st, 2nd or third prize
2.00pm to 2.30pm In-house matters including a presentation of the plants of the
month followed by questions
2.30pm to 3.00pm Afternoon tea or coffee (gold coin donation appreciated), along
with social interaction. There will also be a raffle with a number of prizes, a sales
table with a variety of items, and a library of camellia and associated books
3.00pm to 4.00pm A Guest Speaker on a wide range of topics after which there will
be an opportunity to ask questions
The Branch continues with its meetings, and for

2021

they are -
May 3 Guest Speaker: Tricia Noble-Beasley, "Noble Estate - a family
owned olive grove": In-house competition: Camellias any
species
June 1 Winter luncheon and Special General meeting to approve the
Branch's accounts, Plateau Centre, Parkwood Retirement
Village, Waikanae. Guest Speaker: Gus Evans In-house
competition: Camellias any species
July 5 Guest Speaker: Peter Gillespie "The wicked and pernicious
weed- a brief history of hops"
August National Camellia Show and Convention - Tauranga. Details
13 to 16 on the National Show web page.
August 21 Unfortunately, the branch's annual show has been cancelled
again due to a Covid 19 level 4 lockdown.

September 6 Visit two spring gardens after afternoon tea and raffle draw.
In-house competition: Camellia any variety
September 14 Garden visits to Woodhaven Gardens Levin, Ruth and Gary's
garden South Manakau, and Watson's Nursery Otaki. Lunch at
Salt & Pepper Cafe Levin at own cost. 9.00am departure from
Park Avenue Waikanae children's play ground.
October 1 Guest Speaker: Margaret Monks and Simon Read "Inspirational
Gardens around the world". In-house competition: Camellias
any species
November 1 2.00pm to 4.00pm, Garden Visit: Guided garden walk with Kevin
Pritchard, Chief of Grounds, at Midlands Retirement Village,
Trent Drive (off Milne Drive), followed by afternoon tea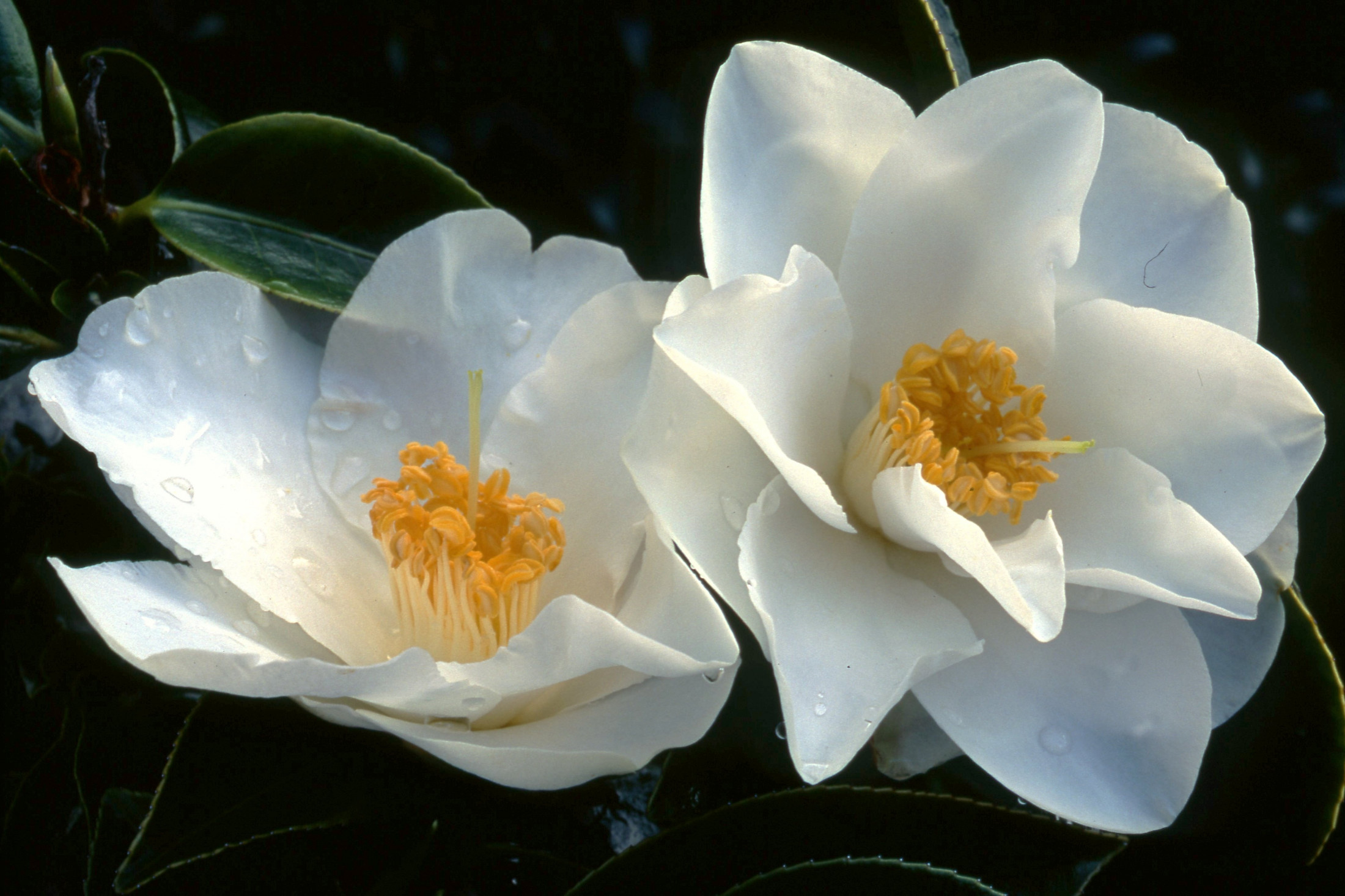 Hybrid Dr Colin Crisp
KAPITI'S BRANCH ANNUAL SHOW
Friday 20 - Saturday 21 AUGUST 2021

Unfortunately, this has been cancelled due to a level 4
Covid lockdown which includes Friday 20 August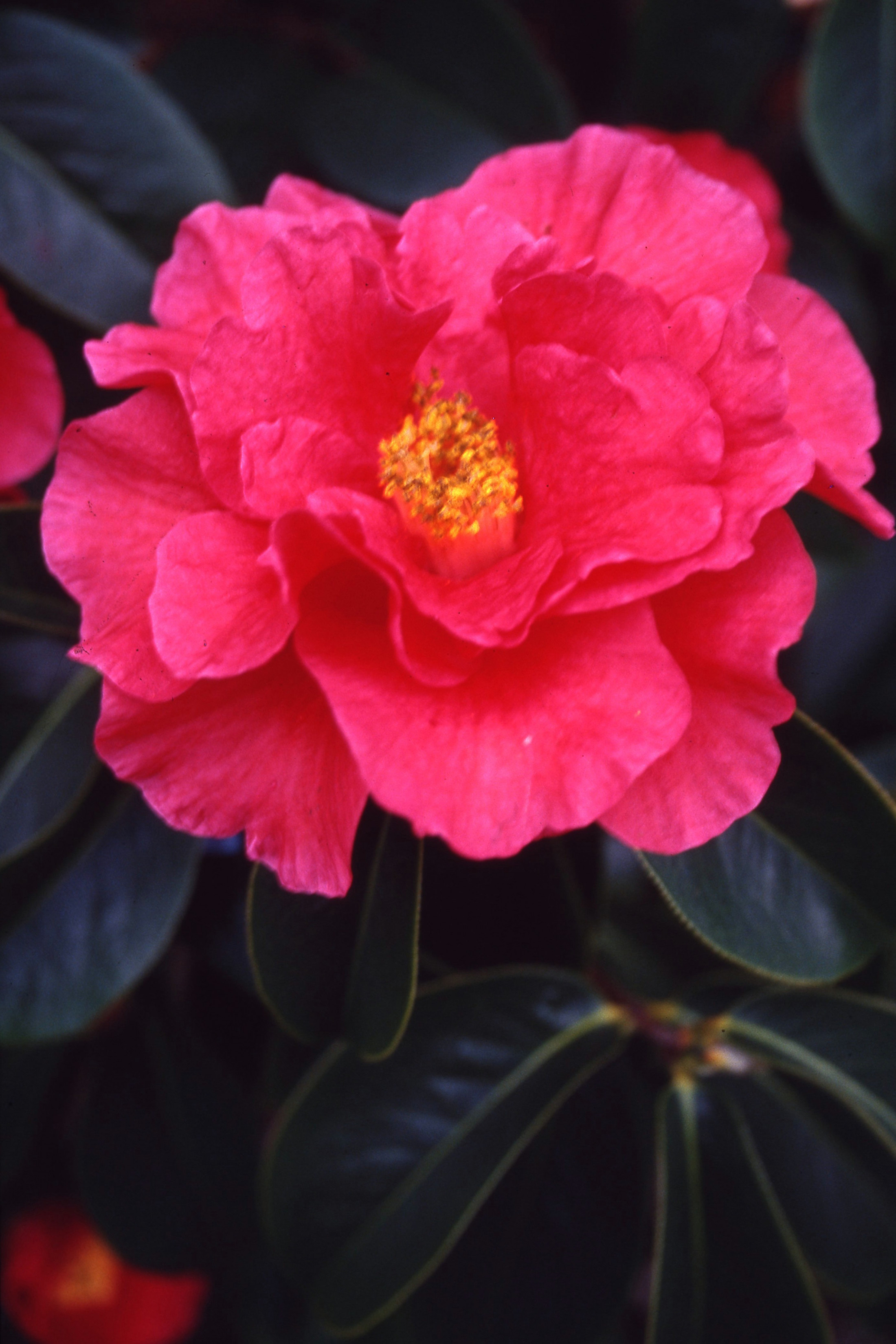 Henry's Surprise
NATIONAL SHOW 2021
The annual National Show was held on Saturday 14 August
in Tauranga. The blooms stood out in their varying sizes,
colours, and species. The Champion Bloom of the Show was
an outstanding Roger Hall, a Japonica, by Cathy Phillips,
Western Bay of Plenty. Cathy is congratulated on this result.
Lady luck was on our side because had it been on the following
weekend it would have been cancelled due to a Covid 19 lockdown.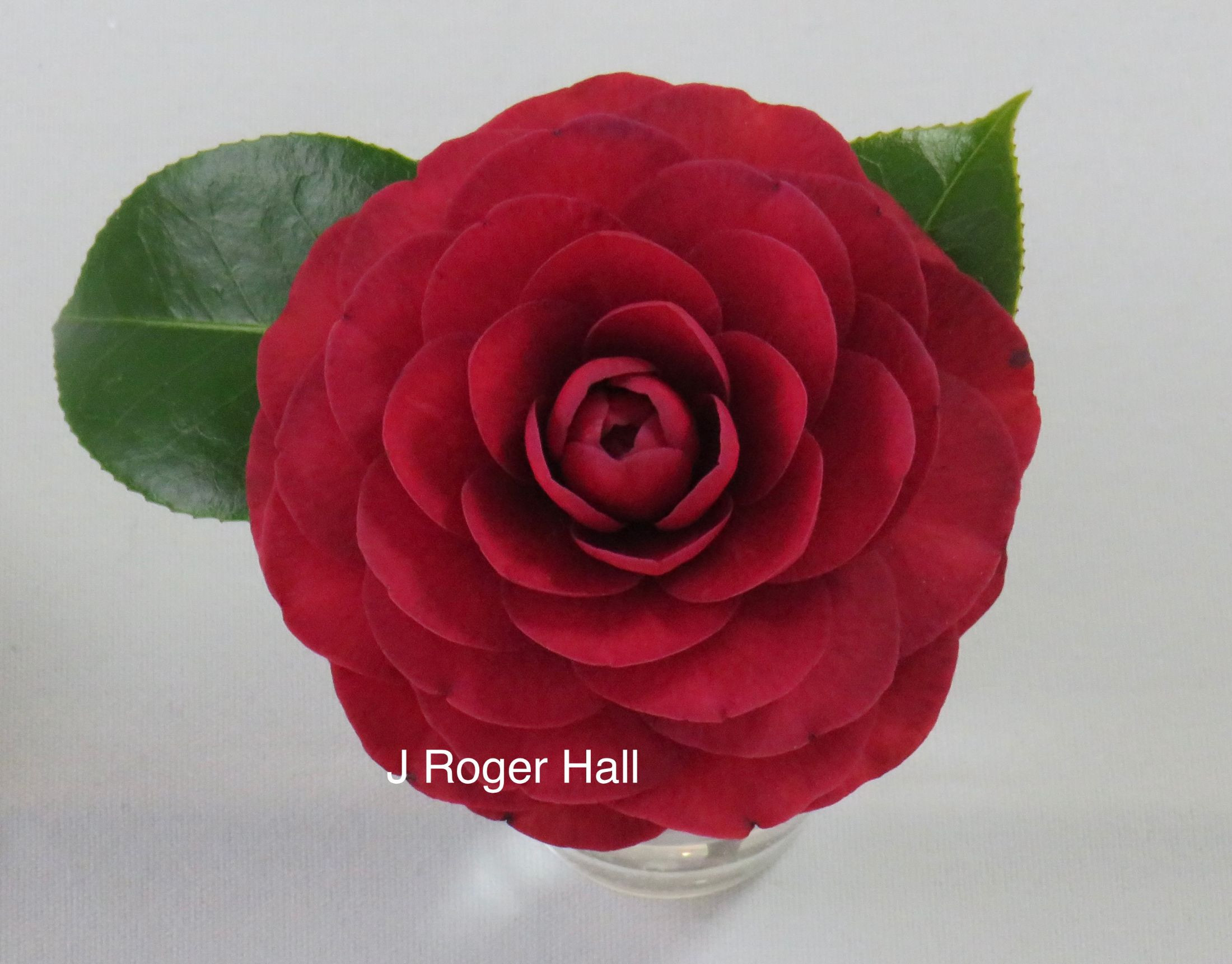 The winning bloom
It is now August 2021 and we have had to cancel both the 2020 and 2021
annual shows because of a Covid 19 lockdown. And we had to cancel the
annual National show in August 2020 for the same reasons.
Our last annual show was in 2019 on Saturday 17 August
at the Wakanae Community Centre
THE EXHIBITED CAMELLIA BLOOMS

All the blooms exhibited in their different classes, colours and sizes.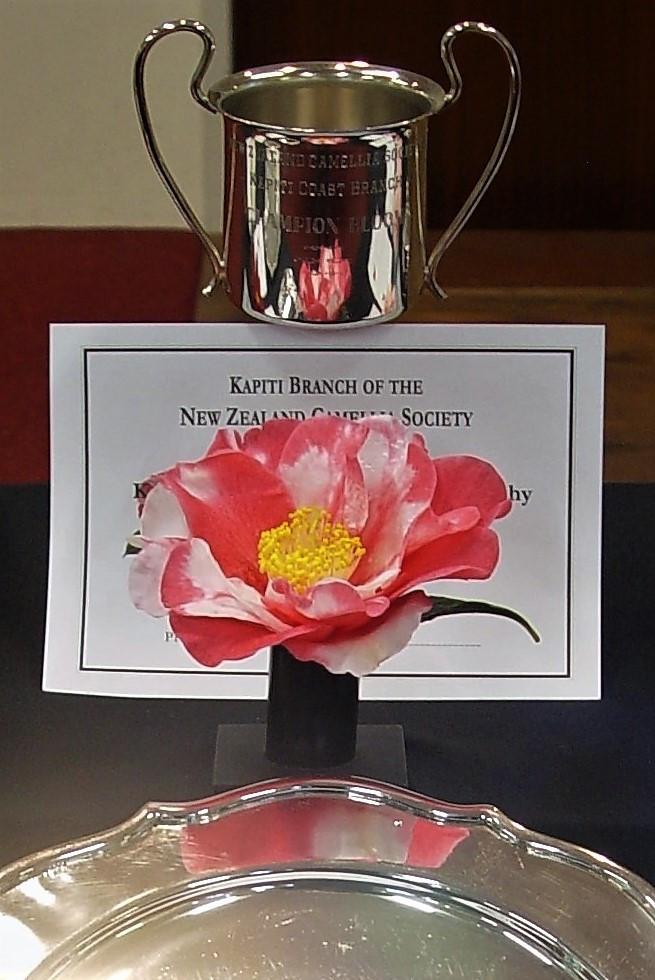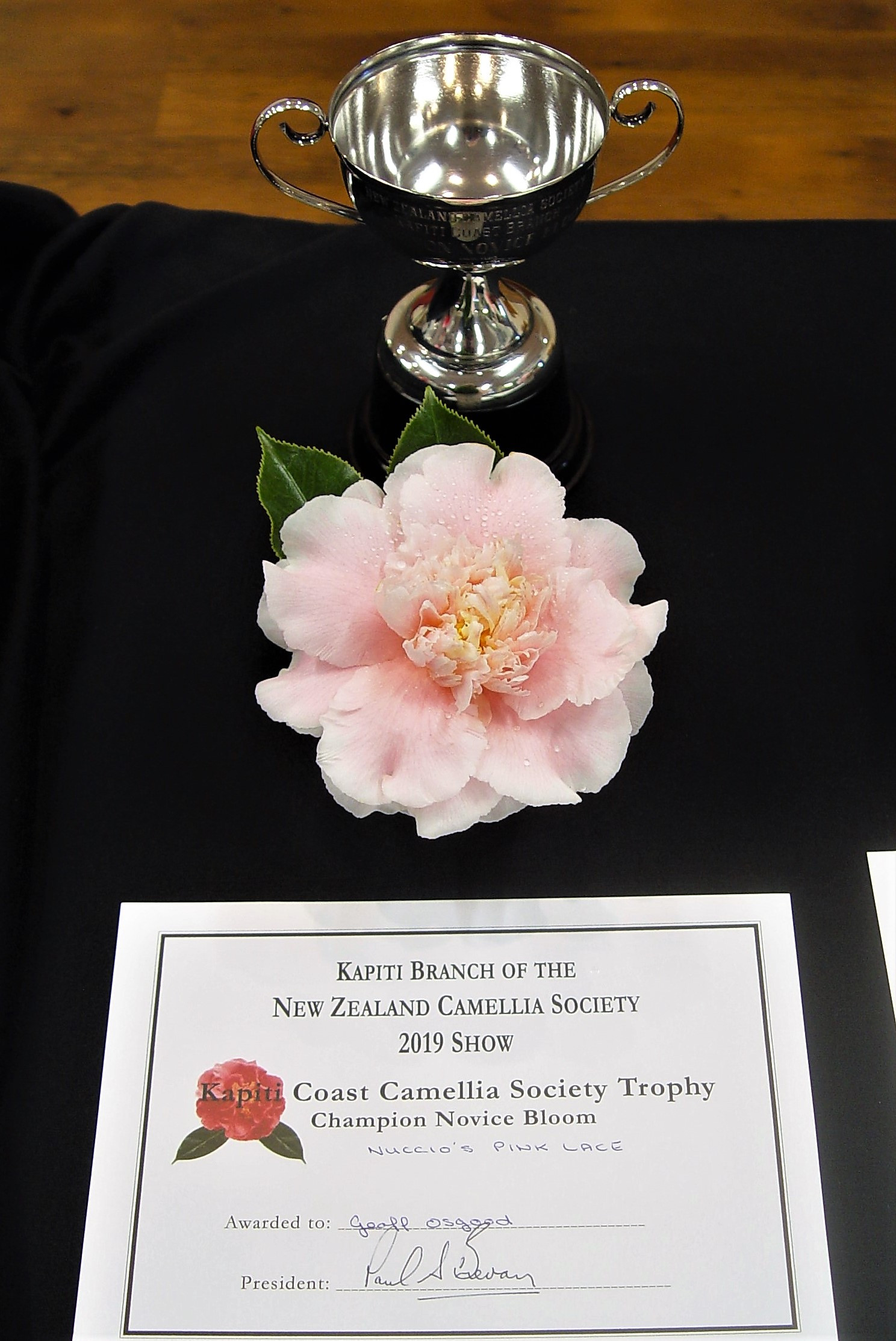 Pam and Brian's two trophies with the Champion Bloom Frank Howser Variegated to the
left, and Geoff Osgood's trophy with the Best Novice Bloom, a pink Nuccio's Lace