Whangarei
Whangarei Branch, NZ Camellia Society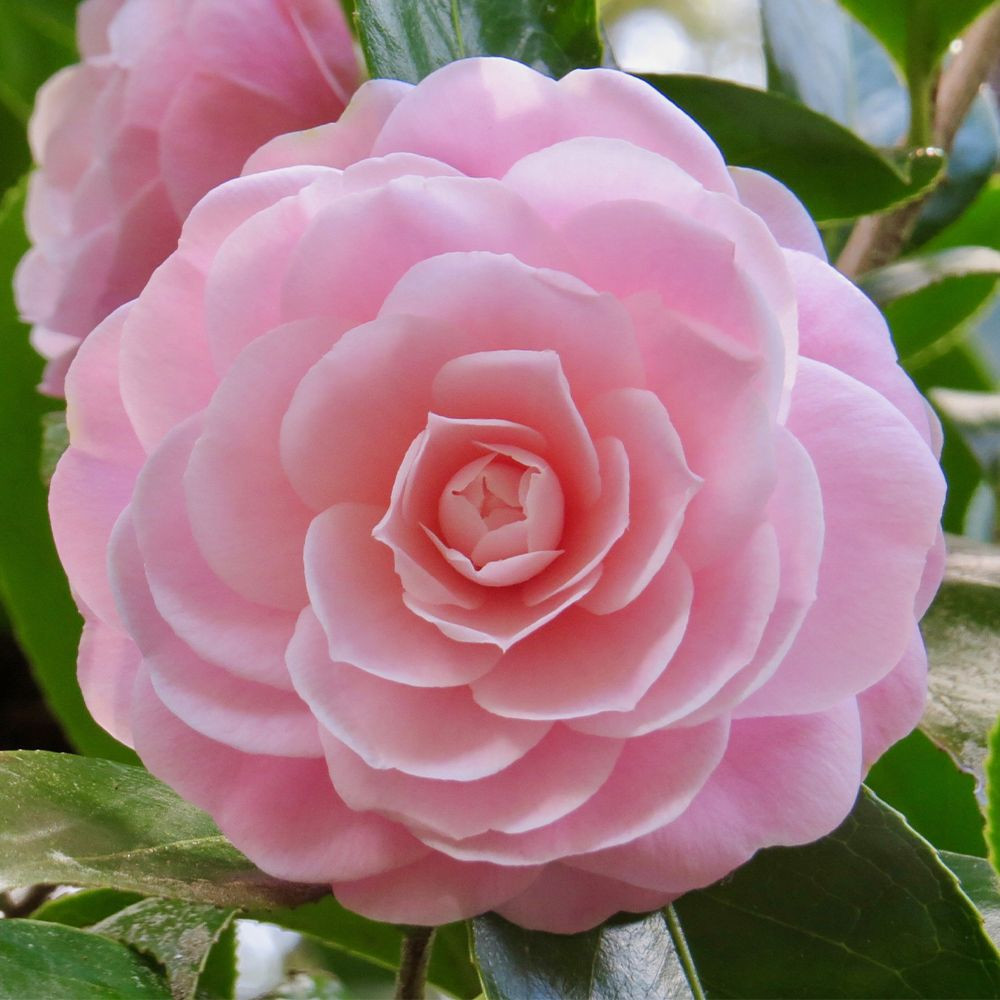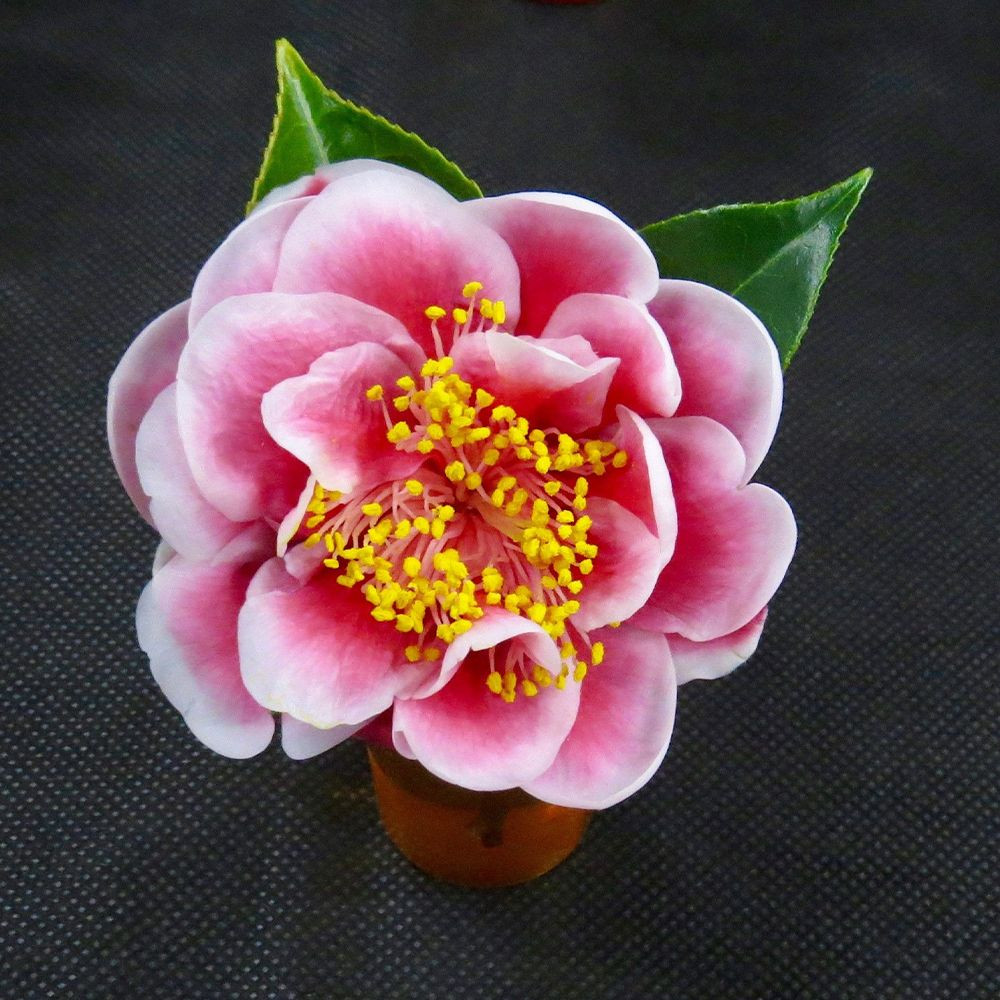 Contacts:
Mrs Sue Owen (Branch Secretary)
127 McGill Road
R.D. 8, WHANGAREI, 0178 Ph. 09 4329594
Email [email protected]
Linda Muir (Branch Committee member) Ph. 09 435 1967 Email [email protected]
David Muir ( NZCS National Board) Ph. 09 435 1967 Email. [email protected].nz

The Whangarei Branch meets regularly, generally throughout the Camellia flowering season. It also circulates a monthly Email newsletter, which includes reminders about the next meeting.
Plus it has an interest in it's own Facebook page, Whangarei Camellias, and more. A members-only Facebook Group provides an additional social-media forum, 24/7, for members.
Please contact the Secretary for meeting details. A warm welcome is extended to visitors and prospective new members.
The 2023 Branch meeting programme is listed below; obviously it is subject to changes by circumstances beyond our control. The highlight will again be the local Annual Show in August, followed by the National Show in New Plymouth. Other meetings will include garden visits, workshops, guest speakers, etc.. Most meetings include a raffle, a trading table, and a Camellia bloom competition that accumulates points throughout the year. Unless notified otherwise, all meetings will be at the Whangarei Amateur Radio Clubrooms at Barge Park, Maunu; and held on the second Thursday of the month, February to November.
February 9, 11.30am. Meet at Parua Bay Tavern for lunch. This is not a meeting but a "welcome back" get together to start the year. Own cost.
March 9, 11am. Meet at Whangarei Amateur Radio Clubrooms, Barge Park. Meeting followed by a light lunch (Non-members $10 lunch fee)
April 13, 11am. A garden visit -- details to be advised by David.
May 11, 11am. Radio Clubrooms. Our ever-popular propagation workshop -- learn about cuttings, grafting, and so on. What-to-bring advice will be in the May newsletter. Followed by a light lunch.(Non-members $10 lunch fee)
June 8, 11am. Radio Clubrooms. Meeting, plus bring your own Camellia blooms and we'll have a benching workshop "how to display your flowers" with our in-house expertise (we have members who are trophy-winners at National level) Light lunch. (Non-members $10 lunch fee)
July 13, 11am. Venue to be advised. This will be our Catered Mid-year (full) lunch, and planning for our annual show. (Non-members $30 lunch fee)
August 4, 5. Local Annual Camellia Show. This year for the first time at St. Johns Church Hall, in Kamo Road. A venue just slightly smaller than last year's Cafler Suite, but with more natural lighting.
Benching from 3pm on Friday 4th, again from 7am Saturday 5th, judging start time to be advised.
August 18 to 21 (Friday to Monday). New Zealand National Camellia Show. Plymouth International Hotel, New Plymouth. Details elsewhere on this website; includes the Show, dinners, bus trips to garden visits, etc.
September 14, 11am. A garden visit -- details to be confirmed.
October 12, A visit to Jennifer Crawfords garden in Dargaville. BYO lunch. Details of start time and car-pooling will be in the newsletter.
November 9, 11am. AGM followed by catered (full) end-of-year lunch. (Non-members $30 lunch fee). We hope to get a start on planning our 2024 programme, too.
Please note: due to the pandemic, and possible changes to Government regulations, all meetings scheduled for 2023 are subject to change. Any changes to the above schedule will be advised.
Camellia Nuccio's Pearl
The Whangarei Branch, established in 1965, has a tradition of Camellia breeding and appreciation, largely as a result of the work of two noted local plant breeders, Jim Finlay and Os Blumhardt. Both men are now deceased, but their legacy (their plants) remains. The local soils and climate (warm temperate to sub tropical) are conducive to Camellia growing. Join us to learn more !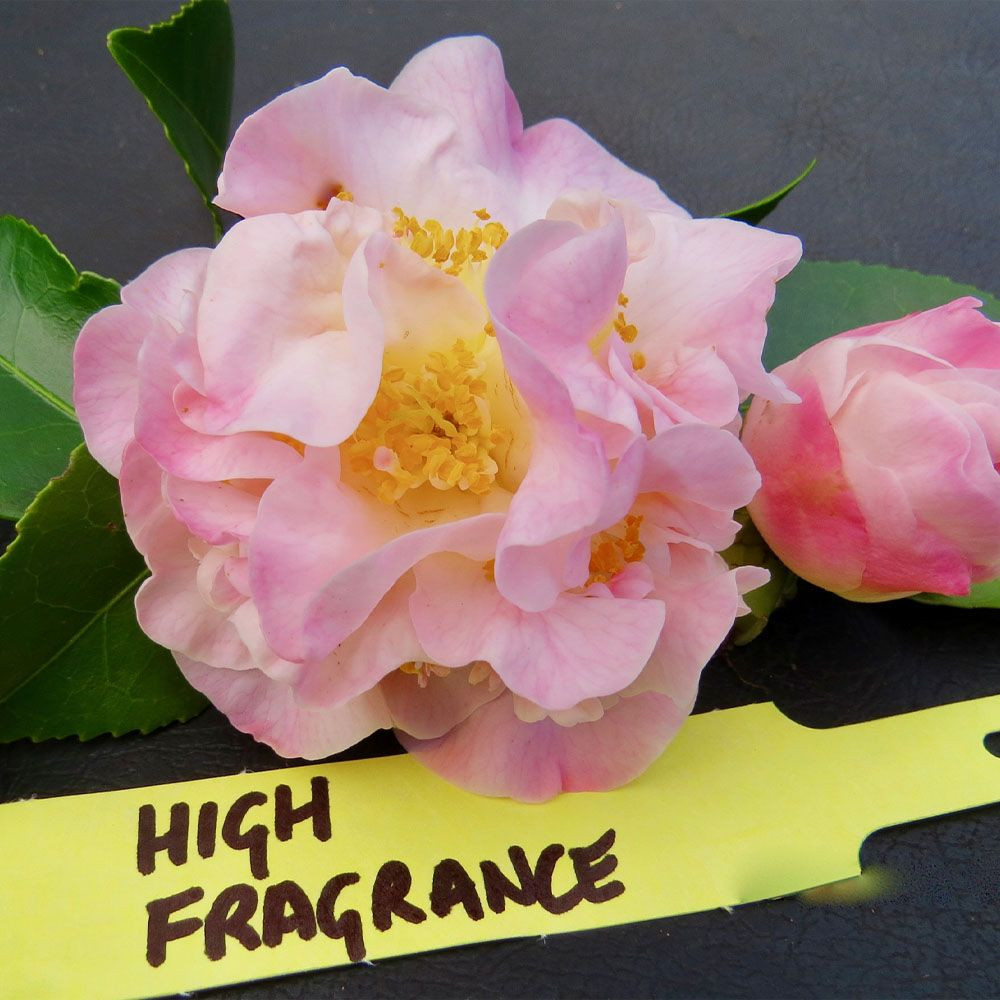 Jim Finlay's masterpiece, Camellia High Fragrance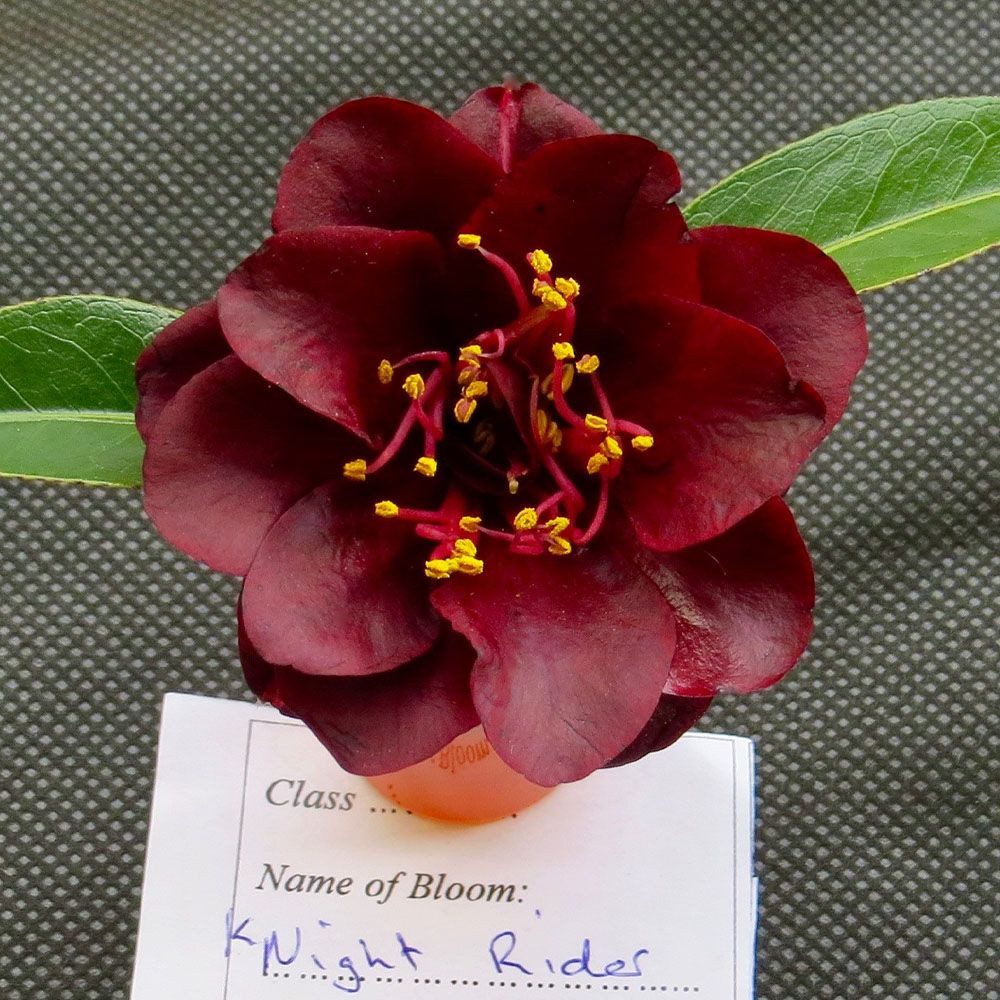 Os Blumhardt's internationally famous Camellia Night Rider