Whangarei
Whangarei Branch, NZ Camellia Society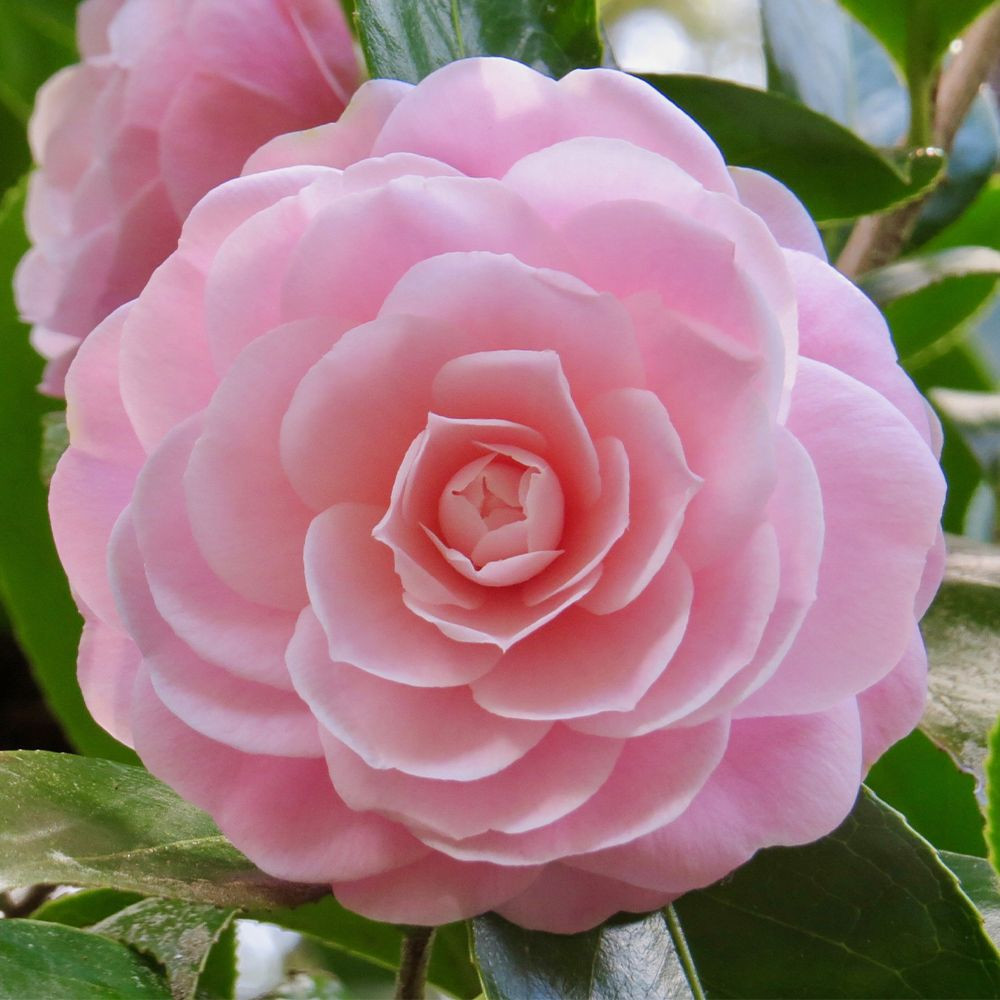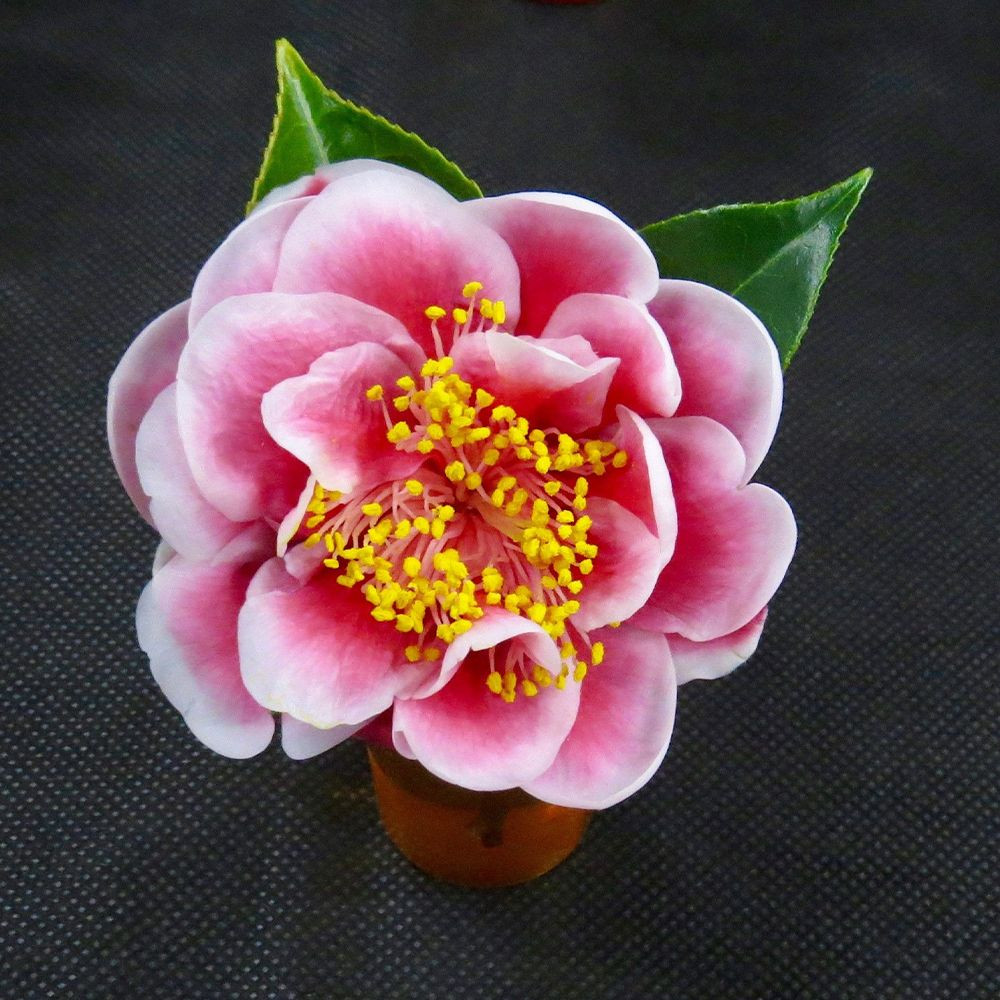 Contacts:
Mrs Sue Owen (Branch Secretary)
127 McGill Road
R.D. 8, WHANGAREI, 0178 Ph. 09 4329594
Email [email protected]
Linda Muir (Branch Committee member) Ph. 09 435 1967 Email [email protected]
David Muir ( NZCS National Board) Ph. 09 435 1967 Email. [email protected].nz

The Whangarei Branch meets regularly, generally throughout the Camellia flowering season. It also circulates a monthly Email newsletter, which includes reminders about the next meeting.
Plus it has an interest in it's own Facebook page, Whangarei Camellias, and more.
Affliated is an on-line blog, The Camellia Blog
Please contact the Secretary for meeting details. A warm welcome is extended to visitors and prospective new members.
The 2022 Branch meeting programme is listed below; obviously it is subject to changes by circumstances beyond our control. The highlight will again be the local Annual Show in August, followed by a group excursion (details still to be finalised) to the National Show in Taupo. Other meetings will include garden visits, workshops, guest speakers, etc.. Most meetings include a raffle, a trading table, and a Camellia bloom competition that accumulates points throughout the year. Unless notified otherwise, all meetings will be at the Whangarei Amateur Radio Clubrooms at Barge Park, Maunu; and held on the second Thursday of the month, February to November. Please note that from May onwards we have changed from the second Wednesday to the second Thursday of each month.
Whilst we respect everyone's individual choices, please be aware that almost all of our activities and/or venues this year can be anticipated to require Covid Vaccine Passes to be shown.
February 9, 11.30am. A purely social lunch at Parua Bay Tavern, at your own cost. We suggest car-pooling from town.
March 2, 11am. (a week earlier than usual) Radio Clubrooms. Meeting followed by a light lunch (Non-members $10 lunch fee)
April 13, 11am. The garden visit at Maungatapere is cancelled -- instead we'll have a guest speaker, noted plantsperson Liffy Truman , at our usual venue at the Radio Clubrooms. Liffy is bound to bring us "not-your-common-variety" plants to see.
May 12, 11am. Radio Clubrooms. Guest speaker and Meeting followed by light lunch (non-members $10 lunch fee).
June 9, 11am. Radio Clubrooms. Meeting, plus the "Camellia Propagation" workshop that was postponed from September last year. Including a light lunch. (Non-members $10 lunch fee)
July 14, 11am. Radio Clubrooms. Catered Mid-year (full) lunch, and planning for our annual show. (Non-members $30 lunch fee)
July 29, 30. Problems with the venue availability dictate a one-week-earlier-than-usual Local Camellia Show. It will now be the last weekend in July, in The Cafler Suite at Forum North. Smaller floor space, but the same benching area as usual. Otherwise we anticipate another great event.
August 5,6. Forum North Exhibition Hall. Local Annual Camellia Show. SEE ABOVE. Benching from 3pm on Friday, again from 7am Saturday, judging start time to be advised.
August 20,21, 22. Millenium Hotel/Manuels, Taupo. New Zealand National Camellia Show. Details elsewhere on this website; includes a visit to Waipahihi Botanic Reserve Camellia collection. An organised coach tour from Whangarei is under consideration.
September 15, 11am. Visit and Camellia identification session at Thomas Brown's garden.
October 13, 11am. And yet another outing to an interesting garden, emphasis on subtropical edibles. Details to follow.
November 10, 11am. Radio Clubrooms. AGM followed by catered (full) lunch. (Non-members $30 lunch fee). We hope to get a start on planning our 2023 programme, too.
Please note: due to the pandemic, and possible changes to Government regulations, all meetings scheduled for 2022 are subject to change. Any changes to the above schedule will be advised.
Camellia Nuccio's Pearl
The Whangarei Branch, established in 1965, has a tradition of Camellia breeding and appreciation, largely as a result of the work of two noted local plant breeders, Jim Finlay and Os Blumhardt. Both men are now deceased, but their legacy (their plants) remains. The local soils and climate (warm temperate to sub tropical) are conducive to Camellia growing. Join us to learn more !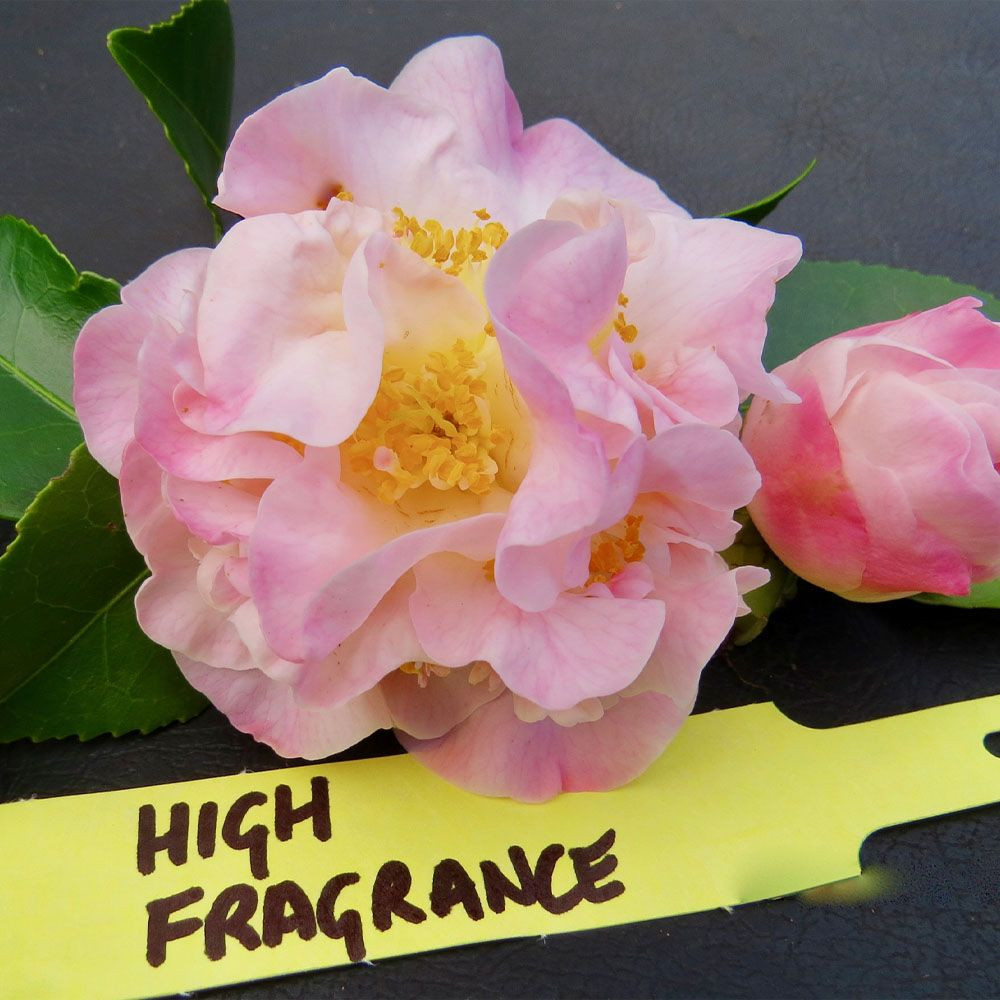 Jim Finlay's masterpiece, Camellia High Fragrance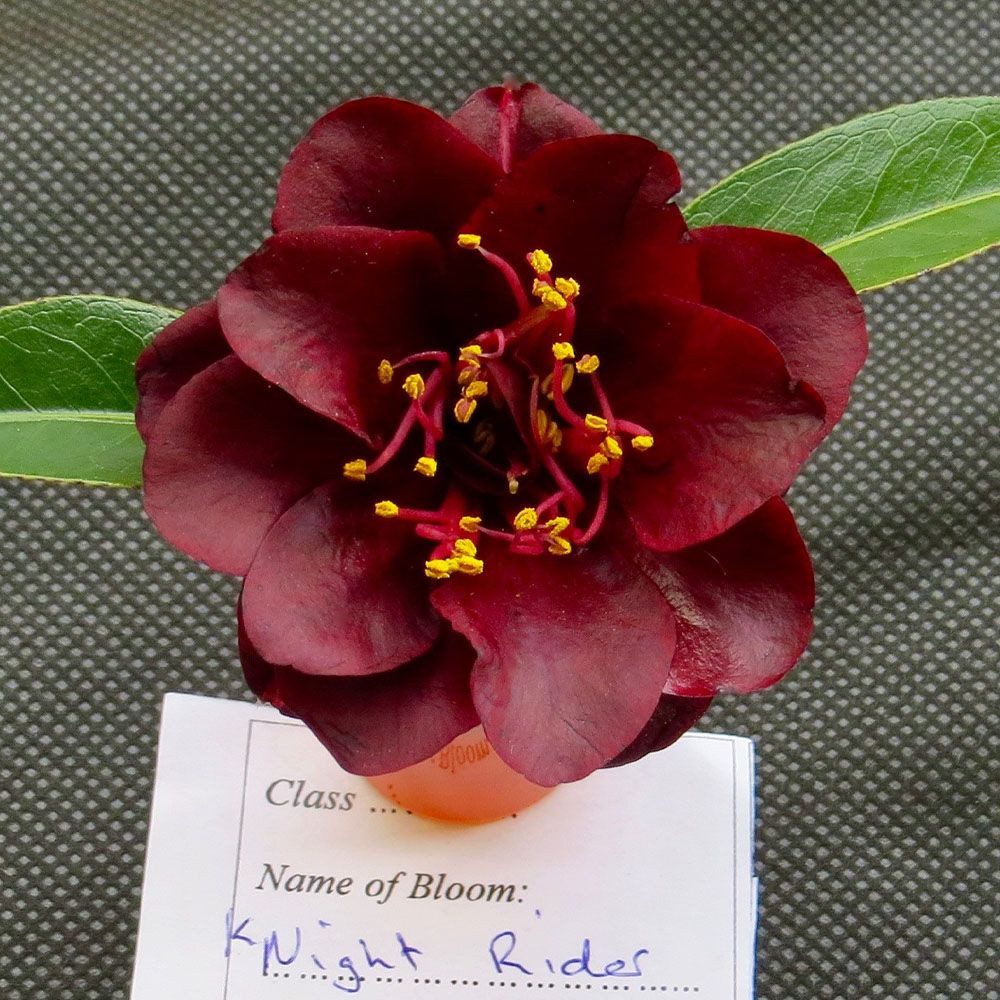 Os Blumhardt's internationally famous Camellia Night Rider